99,90€
Άμεση παραλαβή / Παράδοση 1-2 μέρες
Κατασκευαστής:
NOMAD
Κωδικός Προϊόντος:
NomadLeatherWalletwithTiletrackinbrown
Nomad Δερμάτινο Πορτοφόλι με Tile tracking - ΚΑΦΕ
Nomad Δερμάτινο Πορτοφόλι με Tile tracking - ΚΑΦΕ
The Nomad Slim Wallet with Tile was designed to be the only wallet you'll ever need. Slim Wallet can carry 12 cards and has a stealth pocket that hides a Tile Slim. The integrated Tile Slim uses advanced Bluetooth and crowdsourcing location technology to help you keep track of your wallet so that you never lose it. We've used our signature, American-made, Horween leather for Slim Wallet. This minimally treated, veggie tanned leather is crafted to patina over time, ensuring it develops a look that is uniquely yours.
Materials

Tile Slim
Vegetable tanned Horween leather

Technical

Closed dimensions:

Width: 3"
Lenght: 4"
Height: 0.6"

Intended Use

Designed to never lose your wallet. Always have the location of your wallet at your fingertips on your smartphone.
Horween Leather
We set ourselves apart by meticulously selecting premium materials to compliment your most important accessories. We source this leather from the renowned Horween Leather Co. of Chicago, one of America's oldest tanneries. Over time, this raw, vegetable tanned leather develops a patina, creating a handsome, rich character unique to you.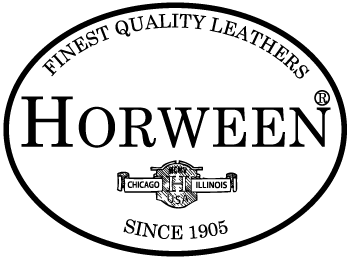 Storage Capacity
With 4 card slots, 2 cash slots, and 1 quick access pocket, we have designed Slim Wallet with Tile to be the only wallet you need. With the ability to comfortably hold 12 cards, this wallet will get you to where you need to go.
Slim Design
Built for the minimalist, the Tile Slim has been diligently engineered to be as small as possible - enabling the Slim Wallet with Tile to rest with a height of just 1.5 cm. Conveniently fitting in your pocket, this wallet is great for daily use.
Stealth Pocket
The Tile Slim tracking device is securely hidden in a custom form fitting pocket designed so the iconic shape of the Tile is invisible. Concealed behind a false liner, the Tile Slim rests undetectable by thieves - keeping your wallet trackable even if stolen.
Integrated Tracking
The Tile app enables you to pinpoint your wallet's location at all times. Activate once for approximately one year of sustained tracking, and use the Tile Community to crowdsource the discovery if your wallet if lost.
Integrated Tile Slim for location tracking
Hidden sleeve to secure Tile Slim
Holds 12 cards comfortably with 2 cash pockets
Minimalist slim design
Horween leather from the USA
Develops a rugged patina