Κατασκευαστής:
GHOSTEK
Κωδικός Προϊόντος:
GhostekAtomiCSLIM2IPHXSGLD
ΘΗΚΗ GHOSTEK Atomic Slim 2 Rugged για Apple iPhone X, XS - ΧΡΥΣΟ - GHOCAS1031
Designed for the all new iPhone X, XS, the Ghostek Atomic Slim offers advanced shockproof protection against drops and scratches.
Equip your iPhone XS with the most extreme and durable protection around! The red Ghostek Atomic provides rugged drop and scratch protection whilst keeping the phone slim.
iPhone Xs Case, Ghostek Atomic Slim 2 Series for iPhone Xs Rugged Heavy Duty Case|GOLD
State of the Art Dual Layer Construction
Advanced Shockproof, Impact & Drop Protection
Industrial Strength Aluminum Alloy Frame
Soft Thermoplastic (TPU) Body Skin
2x Military Grade Standard Drop Tested
Raised Rubberized Corners & Bezel
Touch ID Fingerprint Compatible
Buttons, Ports & Controls Are Easily Accessible
4 Trendy Color Alloy Bumpers with Clear Backs to Choose From
Ghostek's Limited Lifetime Exchange Warranty Included
There's rugged, there's heavy duty and then there's the Atomic Slim from Ghostek. Featuring an industrial strength aluminium alloy frame. 2x military standard drop tested with full-body thermoplastic skin.
Shock and scratch-resistant case for your iPhone XS, X

Full body protection
Slim and sleek design
Port cover protects and provides quick access
Shock and scratch-resistant case for your iPhone XS
With your phone sealed in, the Atomic Slim 2 equips your iPhone XS with some of the toughest protection around. Battling shocks, scrapes, drops and scratches, the Atomic case from Ghostek is truly ready for an adventure, making it the perfect case for any outdoor enthusiast and for those who want to safe-guard their precious iPhone XS from the rigors and strains of day-to-day life.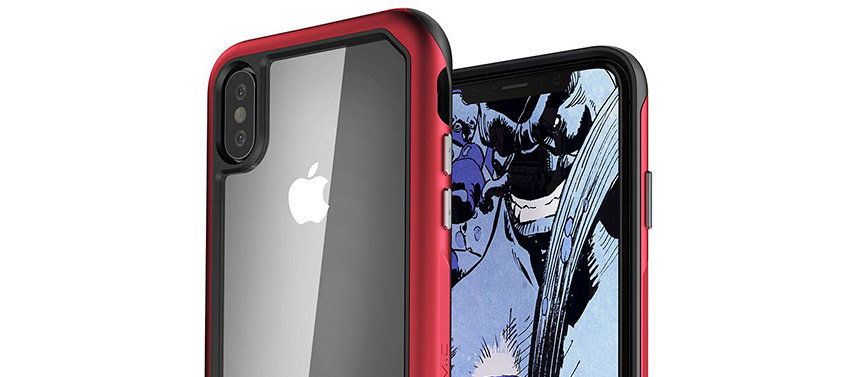 Full body protection
The Atomic Slim 2 case protects your iPhone XS while complimenting its sleek aesthetics. The Atomic case perfectly compliments your phone, keeping it looking and feeling the way the phone manufacturer originally intended as well as providing tough, rugged full-body protection.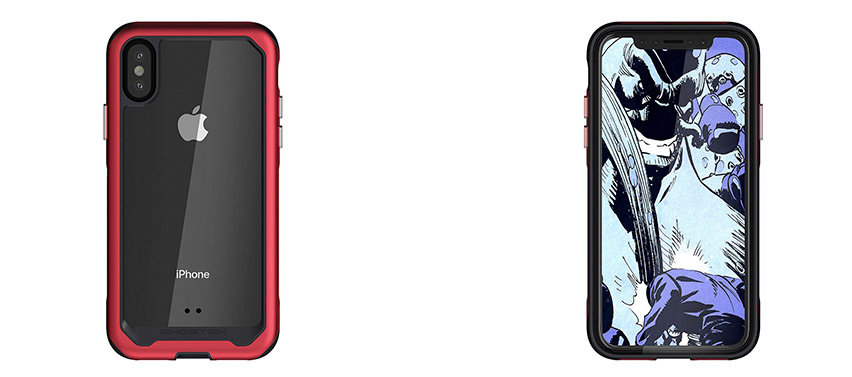 Slim 2 and sleek design
Thanks to Ghostek you'll no longer need to compromise on whether to get a protective case or a nice thin case. With the Atomic you can have both thanks to the case's clear backed design that combines perfectly with the Slim 2 layers, which makes for a fantastic looking case that still provides excellent all round protection.
Port cover protects and provides quick access
The charging port within the Atomic tough waterproof case is protected by a silicon plug that keep out unwanted dust, grit and water whilst still providing accessibility in an instant.