23,90€
Άμεση παραλαβή / Παράδοση 1-2 μέρες
Κατασκευαστής:
NILLKIN
Κωδικός Προϊόντος:
Nillkin9HPLUSPROAntiScreenGlassip20pro
Nillkin Γυαλί προστασίας H PLUS PRO Anti-Explosion Glass Screen Protector για Huawei P20 Pro
Nillkin Γυαλί προστασίας H PLUS PRO Anti-Explosion Glass Screen Protector για Huawei P20 Pro

Nillkin Amazing H + Pro - crystal-clear tempered glass, which captures the color displayed and does not affect the touch sensitivity. It is made from recycled and reinforced AGC glass with a thickness of 0.2 mm. It has a surface hardness (resistance level) 9H, so it is extremely resistant to scratches, even when in contact with sharp objects (knife, keys). In addition, it is covered with a special nano-coating that protects the screen from leaving fingerprints or other pollutants. Amazing H + Pro protects valuable screen during extreme falls. Installation is extremely easy and accessible to each user.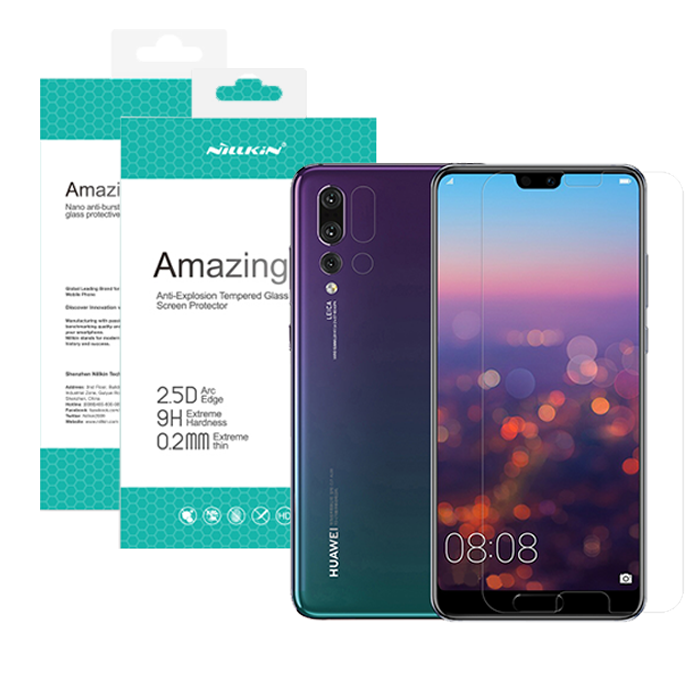 NILLKIN H+PRO Huawei P20 PRO
Full Premium protection
Nillkin Transparent Tempered Glass is the best way to protect your phone screen from mechanical damage. The product is made of the highest quality Japanese milled AGC tempered glass with a hardness level of 9H. The Amazing H + Pro series of glasses are fully transparent, thanks to which they do not distort the image displayed on the device, and they do not disturb the device in detecting user interaction with the device.
Main features of the product
Original Nillkin product
Tempered glass with a hardness of 9H and a thickness of just 0.33mm
The glass does not distort the image and does not cause delays in response to touch
Oleophobic layer
Hassle-free application - application kit included
Anti-Glare coating to prevent glare
All necessary cut-outs adapted to the specific model

Additional information

By covering the glass with a special oleophobic coating, the product stays free of all kinds of dirt or fingerprints for a long time, and even if they arise, just wipe the coating with a dry cloth to make it look like new. The product uses Anti-Glare technology, which does not reflect light falling on the surface of the protective layer. Amazing H coatings are incredibly thin, only 0.33 mm, which makes them fully compatible with most standard cases available on the market. The product sold is adapted to the application on the appropriate device, it has cutouts for a light sensor and a frontal camera. The process of installing the glass itself is trouble-free - the product includes a special application kit, thanks to its use after applying the glass on the screen surface no air bubbles will remain.
The kit also includes a protective foil attached by the manufacturer to protect the camera matrix.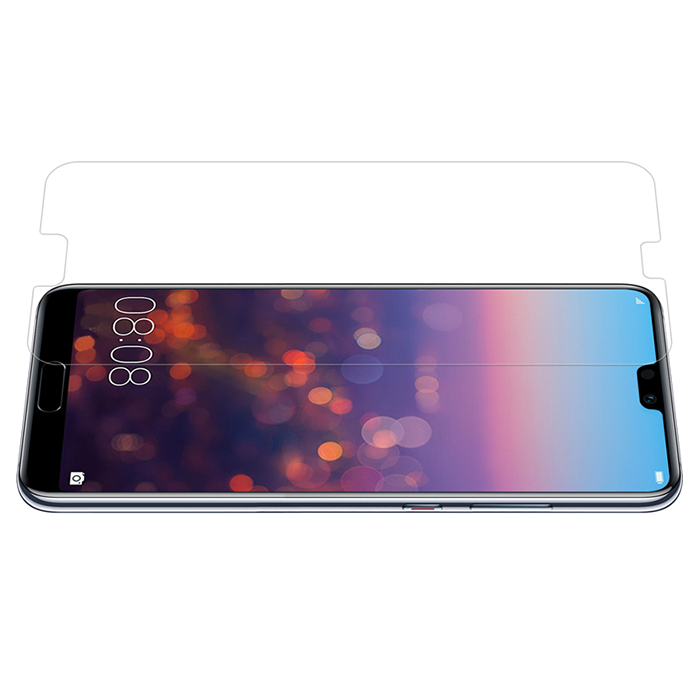 0,2mm NILLKIN H+ Huawei P20 PRO
Condition: New
Type: Tempered glass
Purpose: Huawei
Screen diagonal ("): 5.99
Number of pieces in set: 1
Application kit: Yes
Glass dimensions (cm): 14.8 x 6.7
Construction: rounded edges | oleophobic coating | holes for sensors / buttons
Glass thickness (mm): 0.33
Weight (with packaging): 95 g
Glass weight (g): 10


Set contains:
Original Nillkin H + PRO Tempered Glass for Huawei P20 PRO
A protective layer to stick to the rear camera matrix
Protective film, used to protect the camera matrix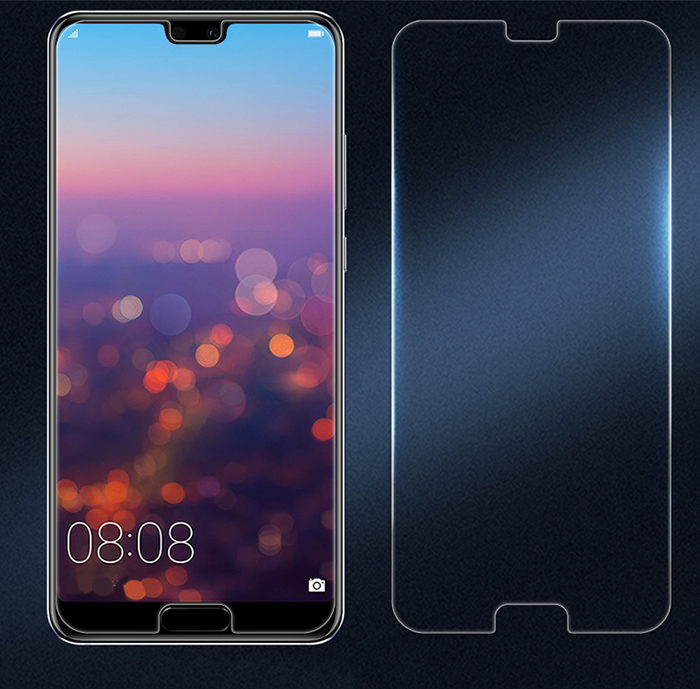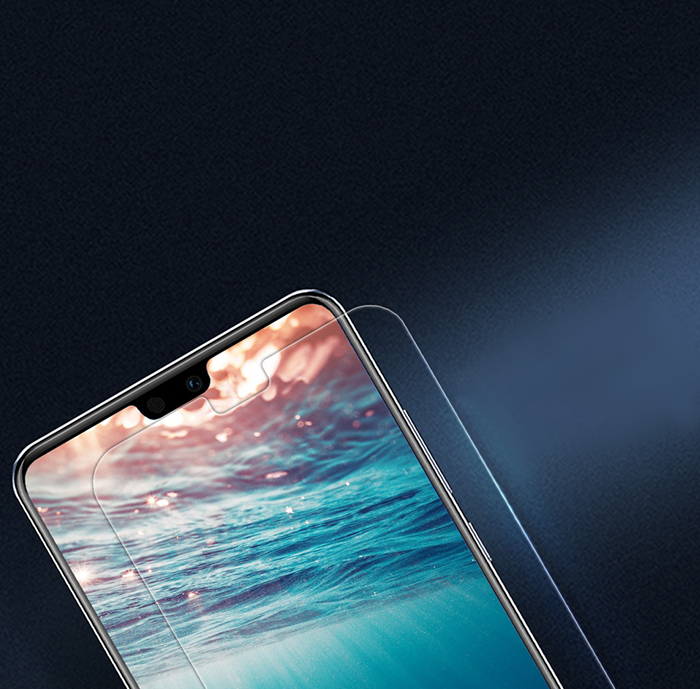 PRODUCT FEATURES:
- 100% Original
- The hardness of 9H
- Perfectly matched to the device screen
- Milled edges 2.5D pleasant to the touch
- An additional layer of olefobowa
- Perfect transparency
- It does not affect the functionality of touch
- Packed in original packaging

SET CONTAINS:
1 x Nillkin Amazing H + Pro 0.2mm
1 x Manual
1 x Microfiber
1 x cloth soaked with alcohol
1 x tape to pull impurities
2 x ribbon to support the imposition
H+PRO Anti-Explosion Glass Screen Pro
Compatible Model:HAUWEI P20 PRO
Product Code:H+PRO-SP AP-P20-PRO
Product Category:Protective film
Product Net Weight:
Product Gross Weight:
Package Size:188*110*14mm
Product Size:
Product Color:transparent
Accessory:
---
Amazing H+PRO Anti-Explosion Tempered Glass Screen Protector
Selected and used Japan imported AGC glass material and HARVES Nanotechnology with excellent defensive performance. It owns super high transmittance and high restoring the original color of screen. It supports anti-glare coating to prevent glare derivative. Used special tempered glass material, its hardness up to 9H; scratch resistance and blowout. Its surface used Nanometer oleophobic coatings which is anti-fingerprint, oil rub resistance and effectively preventing and filtering ultraviolet ray.
Used the global advance glass screen protector technology, its thickness is only 0.2 mm with precise CNC cutting technology. 2.5D edging craft provides the nature excellence sense of touch, thinner, clear and safer. Environmental product which is can be reused after water wash.

Whole Set Version = super clear ant i- fingerprint screen film+ camera sticker + film paste tool ( screen cloth + de- dusting sticker + adhesion device + scratc h card + removable adhesive strip + i llustrated guide )